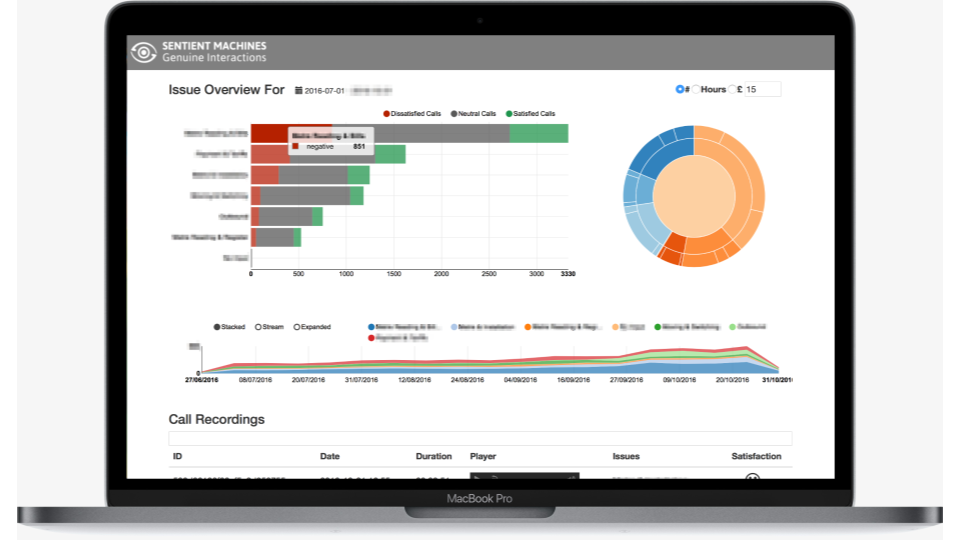 seamlessly plugs into cloud-based telephony providers at low cost. 100% of call recordings are transcribed and analysed using our advanced natural language processing algorithms, providing the benefits of increased revenue, and turning missed sales into up-selling opportunities.
improve effectiveness of call agents by 70%
Sentient Analytics helps improve agent performance by providing detailed customer emotion insights over time and call topics.
improve QA efficiency by 90%
Sentient Analytics highlights important events and hidden trends in all calls to ensure attention is paid on where it's most needed to provide excellent service.
reduce churn & increase revenue up to 60%
Sentient Analytics highlights what customers are complaining about and why they are calling. Drill-down allows you to search every call by keyword.
Sign Up for an EXCLUSIVE Demo Session
You can schedule a call ASAP by clicking here: